Wednesday 27th November , 2019 | The Curtain members club
November 27, 2019
Set in the cool and trendy LP Room at The Curtain members club, The Curtain Hotel, 45 Curtain Road, London, EC2A 3PT.
Join us for an insightful day full of workshops, valuable business tips and inspiring stories whilst networking with other business owners, entrepreneurs and passionate people! See below for a diary of events:
4pm – 5:45pm: Social Media Marketing Masterclass
Social media has rapidly become vital in the armoury of any entrepreneur's marketing efforts. Not only is it important for promotional purposes, but also as a medium to communicate with business customers and clients.
Dominic Baber-Norris and Xavier Parkhouse-Parker from digital marketing service Zaphub will lead this workshop on how to use social media for your business.
This unmissable course will show you how to:
Develop a successful social media strategy

Identify and target your audience

Create compelling content to drive engagement

Time your posts to maximise engagement
*A surprise social media influencer will also be attending to give their top tips on driving engagement.*
5:45pm-7pm: Food, drinks and networking
7pm-8:30pm: Live Speaker Panel
Modern Woman's editor, Rosie Coxshaw hosts the conversation with inspiring women from diverse industries & cultures as they share their personal experiences as well as discussing thought provoking topics centred around women in the workplace including sales and marketing tools, raising finance, monetising tech for you business and wellness. Followed by an audience Q&A.
See below for speakers on the night: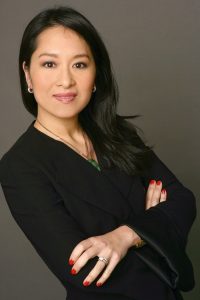 Tram Anh Nguyen
Co-Founder of The Centre For Finance, Technology and Entrepreneurship
(Covering: Finance, Technology and Entrepreneurship)
Tram Anh is the co-founder of CFTE (Centre for Finance, Tech and Entrepreneurship) and an Industry Fellow at Imperial College Business School. She has been nominated as one of the Top 100 Women in Fintech in 2018 and 2019, and is an advocate for lifelong learning and continuous education as the best tool to help organisations and people adapt to a fast-changing world. She is passionate about up – skilling and providing more opportunities to professionals in finance, as well as providing women and individuals from diverse backgrounds with a voice. With extensive experience in the finance industry prior to co-founding CFTE, Tram Anh has a tracking record of setting up leading projects in the world of education with learners around the world, from over 100 countries.
Today, she works tirelessly with governments, policy makers, industry experts and academia to push initiatives in continuous education. She believes that in a world increasingly dominated by technology, people must remain at the centre of society and organisations, with education and training key to helping individuals thrive in a fast-changing ecosystem.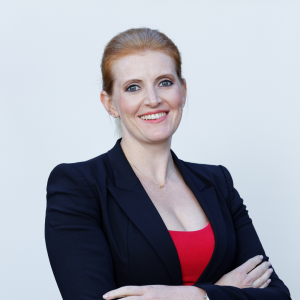 Karene Lambert-Gowyn
Co-Founder of Passion to Profit & Heart Centred Business
(Covering: Business Growth, Sales & Marketing)
Karene is an award winning Mumpreneur, Coach and successful Property Investor with a multimillion pound portfolio. Previously a highly paid Management Consultant in Australia, Singapore as well as the UK and Europe, she changed careers to have more time, better relationships and financial freedom. After engaging world-class business and property mentors, Karene created a £2m+ property portfolio in under a year and alongside launching her own Property Coaching Business, she helped Chris create the Passion to Profit for Practitioners Success Formula.She credits her stellar financial and business success to finding the right mentors combined with stepping outside of her comfort zone and taking massive action!
With her years of corporate experience focused on saving companies money through efficiency structures and effective systems, Karene brings that knowledge and experience to the Practitioner world and with her husband Chris, created the Award-Winning Passion to Profit for Practitioners Mentorship where they help expert health practitioners build a six-figure practice and then scale it to seven-figures.
Chris and Karene have personally trained more than 2500 heart centred business owners how to build a 6 figure income. They have been invited to speak at Business and Financial Conferences around the world, appearing on stages in 14 different countries across 4 different continents, alongside business titans such as Sir Richard Branson, Robert & Kim Kiyosaki, Kevin Harrington, Randi Zuckerberg, Gill Fielding, and Kane and Alessia Minkus.
Chris and Karene live in Central London with their daughter Mya where they balance their exciting careers around being present and committed parents.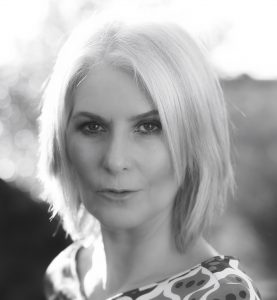 Chantal Gautier
Senior Lecturer, C. Psych, fHEA, AFBPsS at Westminster University & Author
(Covering: Business Psychology & Wellness)
Chantal is a London-based academic, Chartered Psychologist and eclectic professional with consultancy skills, specializing in a wide range of academic and business activities. Her successful track record in Higher Edicatopm warranted the Teaching Fellow Award for Excellence in Teaching and Learning. Chantal continues to apply her academic knowledge and teaching skills in a range of settings. Her breadth of experience and specialist insight into leadership, team development, employee engagement, change management and customer services, has led to contributions in both public, private sectors as well as internationally.
Her attraction to Organizational Psychology is driven by her interest with the interface between learning, teaching and business and how they can impact on the servicing of people and interactions. With her recent book publication: The Psychology of Work: Insights into Successful Working Practices, she reminds us of the need to bring back the humane into organizational life.
8:30pm-10pm: Networking, drinks and soulful sounds with DJ Ronnie Herel (Mi-Soul Radio)
All attendees will also receive a free day pass to the Private Members Club, "The Curtain".
Dates November 27, 2019
Status Upcoming
Source URL