This case study explores Deliveroo's global expansion strategy, why it was successful, and how effective business planning turned them into a global household name.
2022-04-22
Origins of Deliveroo
After making the move from New York to London, Co-Founder, and CEO Will Shu was astounded to realize that it was very difficult to get ready-made food delivered to consumers. As a result, he made it his personal mission to bring restaurants closer to their customers. This led to the launch of Deliveroo in February 2013. Before going global, Deliveroo started as a small company in the US with very few sales and minimal stock listings. In its 3rd year, revenue grew to £18 million and the company began to grow and develop significantly.

How much has Deliveroo grown?  
In 2021, Deliveroo won Best Beats First Category Company in the Real Innovation Awards. Moreover, it was crowned the fastest growing technology firm in the UK by Deloitte. Over the last 4 years, it has achieved an incredible growth rate of 107,117%. This year, the company is in the rankings again, proving that it has the momentum to maintain its steep growth trajectory.
Currently, the company is valued at US $2 billion (£1.5 billion), making it one of Britain's most valuable private companies despite having recorded a gross profit of less than 1% in 2021. In addition, Deliveroo has raised over $900m since it was established, and this has given it the opportunity to expand in other countries. The company is growing at an extraordinary rate, partnering with thousands of popular restaurants to deliver great food to customers' doorsteps.
What led to Deliveroo's global expansion success?  
Without a doubt, Deliveroo is ahead of the competition since it heavily invests in resources that afford it a competitive advantage. To be precise, the crux of its success lies deeply in its prompt responses to customer demands and concerns, and this is made possible by its data-driven decision-making process.
The firm was also able to raise over $200 million (£132 million) last year, and this has partly contributed to its meteoric rise. Unlike its competition, Deliveroo has transformed the way consumers order food by making it possible for its customers to indulge in-home delivery from restaurants that were not making deliveries. Today, customers can get reliable and quick deliveries from more than 750 premium London hotels thanks to its massive network of 300 freelance drivers.
The efficiency and adeptness of the company can also be attributed to big data and machine learning. Dan Webb, the company's VP of engineering, says that "ever since the company was established, the use of data has been pivotal to ensuring that riders, customers, and restaurants get the best possible experience."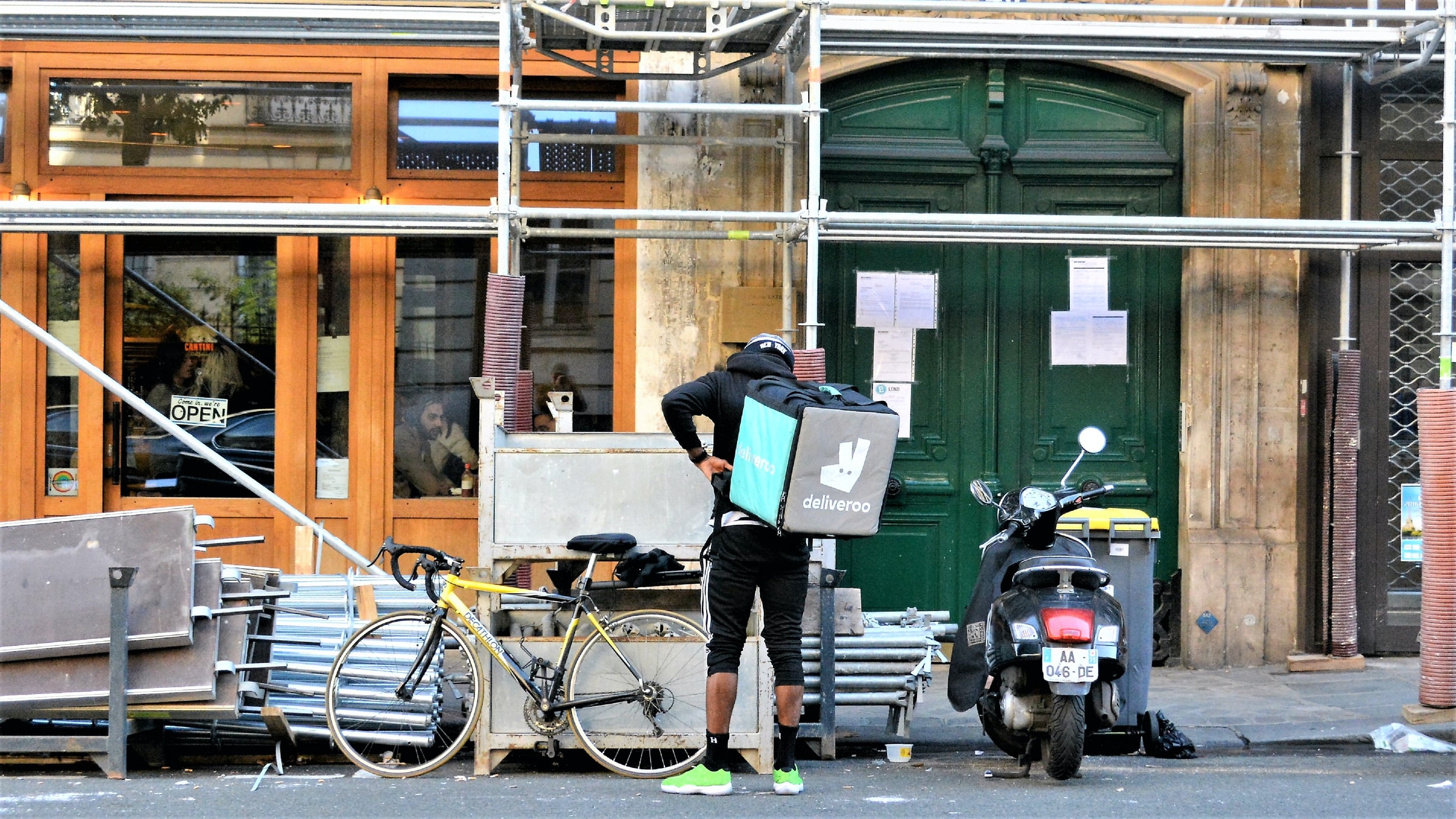 Deliveroo uses data in 3 key ways:
– To support team decisions. Constant experimentation has enabled the company to comprehend product changes. According to Webb, graphs and data help their operations team to comprehend and react to trends.
– To provide support for recommendations and decisions. The company uses machine-learning models that need to be retrained to make sure that the company is making decisions and recommendations using relevant and up-to-date information.
– To provide 'real-time operational monitoring. Since Deliveroo's operations are mostly in busy cities, connecting customers to restaurants and riders is always unpredictable. To overcome this, the company uses real-time data to identify and react to challenges that may arise.
By leveraging on data, their dispatch engine, 'Frank' is able to continuously calculate and match the ideal combination of riders and restaurants with customer orders. These predictions and calculations are based on machine learning algorithms trained to identify and react to challenges that may arise.
How many countries does Deliveroo operate in?  
Deliveroo has transformed itself into a global company that operates in over 800 cities and towns across 12 markets. These include Hong Kong, Belgium, France, the United Arab Emirates, Italy, Ireland, the Netherlands, Singapore, the United Kingdom, Spain, Kuwait, and Australia.
How many employees does Deliveroo have?  
Deliveroo has partnered with more than 140,000 takeaways and restaurants. It also boasts over 110,000 riders that provide food delivery services across the globe. Moreover, it has over 2,000 employees in offices around the world.
Challenges Deliveroo faced  
Shifting customer preferences  
The main aim of Deliveroo was to grow its market share by offering the best possible deals to its customers at an affordable price. Unfortunately, players in the food delivery niche have elevated the marketing game to such a level that customers are spoilt for choice. This made it hard for the company to build brand loyalty.
Volatile Market Prices  
Apart from growing its customer base, the company has also decried the high volatility of food prices. The company says that it has been hard to track and keep up with market prices, and this has made it difficult to implement an ideal pricing strategy.
Observance of Food Quality Standards  
Due to a massive demand for orders, delivering food to customers who are far away from restaurants while maintaining quality has been a challenge for Deliveroo. The problem is that the food served in restaurants and the one being delivered to customers create a significant loophole that the company is striving to overcome.
Managing Customer Expectations   
Regardless of the success that Deliveroo has had, it has been finding it hard to satisfy customer demands. The company has publicly stated that customer satisfaction is not just a matter of their delivery partners but also those working at the point of origin. As a result, it has been a challenge for the company to fill the gap that exists between restaurant workers and delivery partners.
Conclusion  
Despite the challenges faced by Deliveroo, it has established itself as a big wig in the food delivery industry. And though it is yet to make substantial profits, we should expect the company to continue its growth, largely due to its business model and its ability to raise funds for expansion,