It's time to roll out the red carpet and shine the spotlight on the industry's most ambitious and innovative cross-border projects.
2023-05-03
The Centuro Int-X Awards are back and better than ever, and we're ready to honour the organisations and individuals who have pushed boundaries, taken risks, and achieved commercial success on the global stage.
The Centuro Int-X Awards are where the best of the best in international business come together to showcase their achievements and be recognized for their contributions to the wider community of global expansion.

If you've undertaken an international project or have an innovative solution that helps companies enter new markets, this is your chance to shine and be part of the Centuro Int-X Awards.
Winning a Centuro Int-X award is not just an honour, but a powerful recognition and validation of the impact and value of your work and global expansion efforts.

So if you're a company that is involved in or making a real difference in the world of cross-border business, what are you waiting for?! Submit your entries now and join the ranks of the most elite players in the game.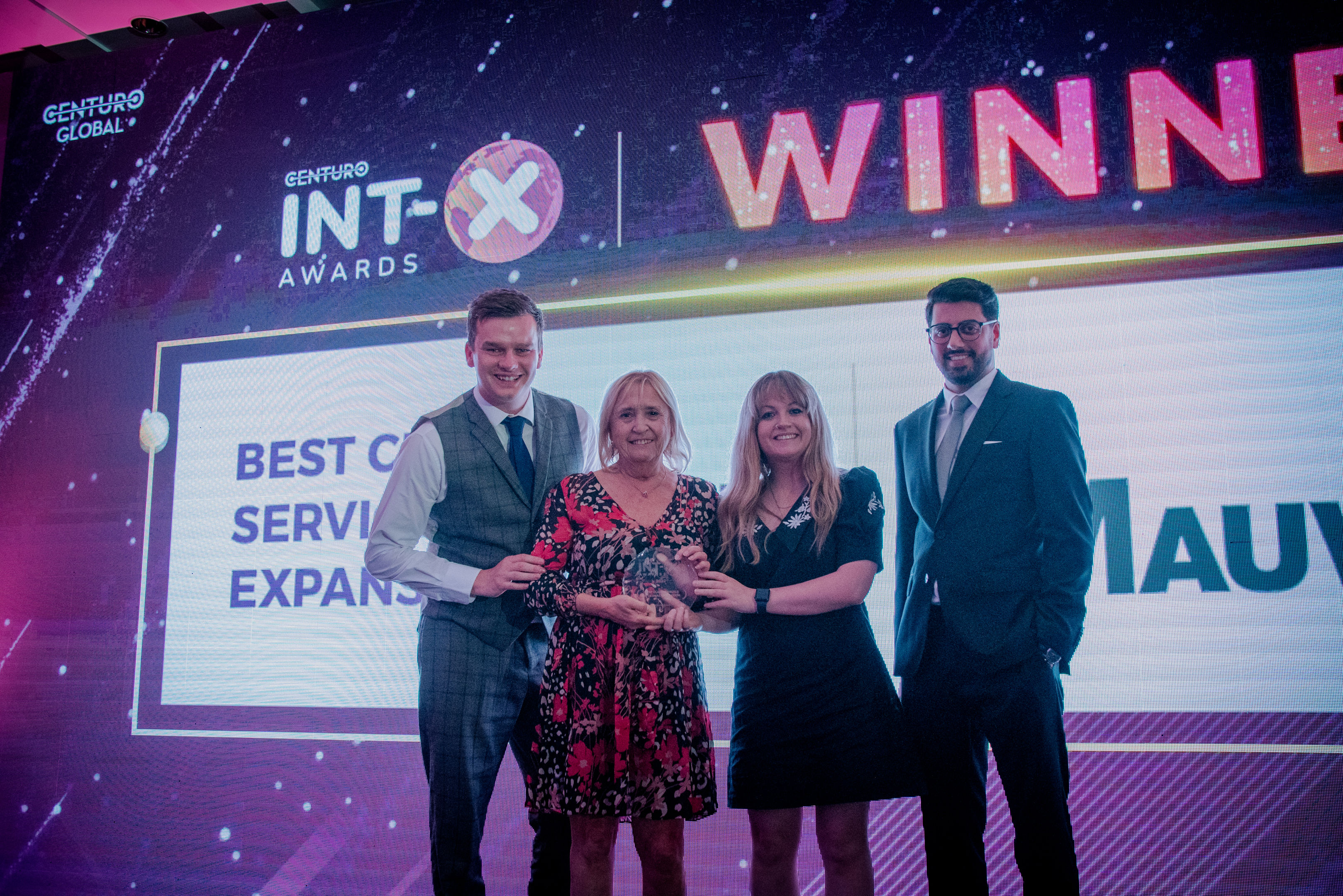 KEY DATES:
7 February – Award categories announced & registration opens

31 March – Deadline for nominations

5 April- Shortlisted finalists announced and voting opens

11 & 13 April – Live Pitches Round 1 for shortlisted finalists

23 April – Voting closes

3rd May – Winners are announced at the Int-X Awards Ceremony
JUDGING CRITERIA
Our judges are looking for businesses that have demonstrated a variety of factors including but not limited to:
Expertise and innovation in expansion

Strategic vision

Employee development

Sustainable improvements in financial performance

A commitment to CSR.
THE PROCESS
Applicants are asked to submit evidence of their suitability by completing the application for the relevant categories.
Applications are then reviewed by Centuro, who will then shortlist finalists for each category.
A public vote will then determine the winners, and shortlisted finalists will have the opportunity to pitch to the public via two live online events.
Once the voting closes, winners will be announced at the Gala Awards ceremony taking place on 3 May 2023 at Hilton Syon Park, London, UK.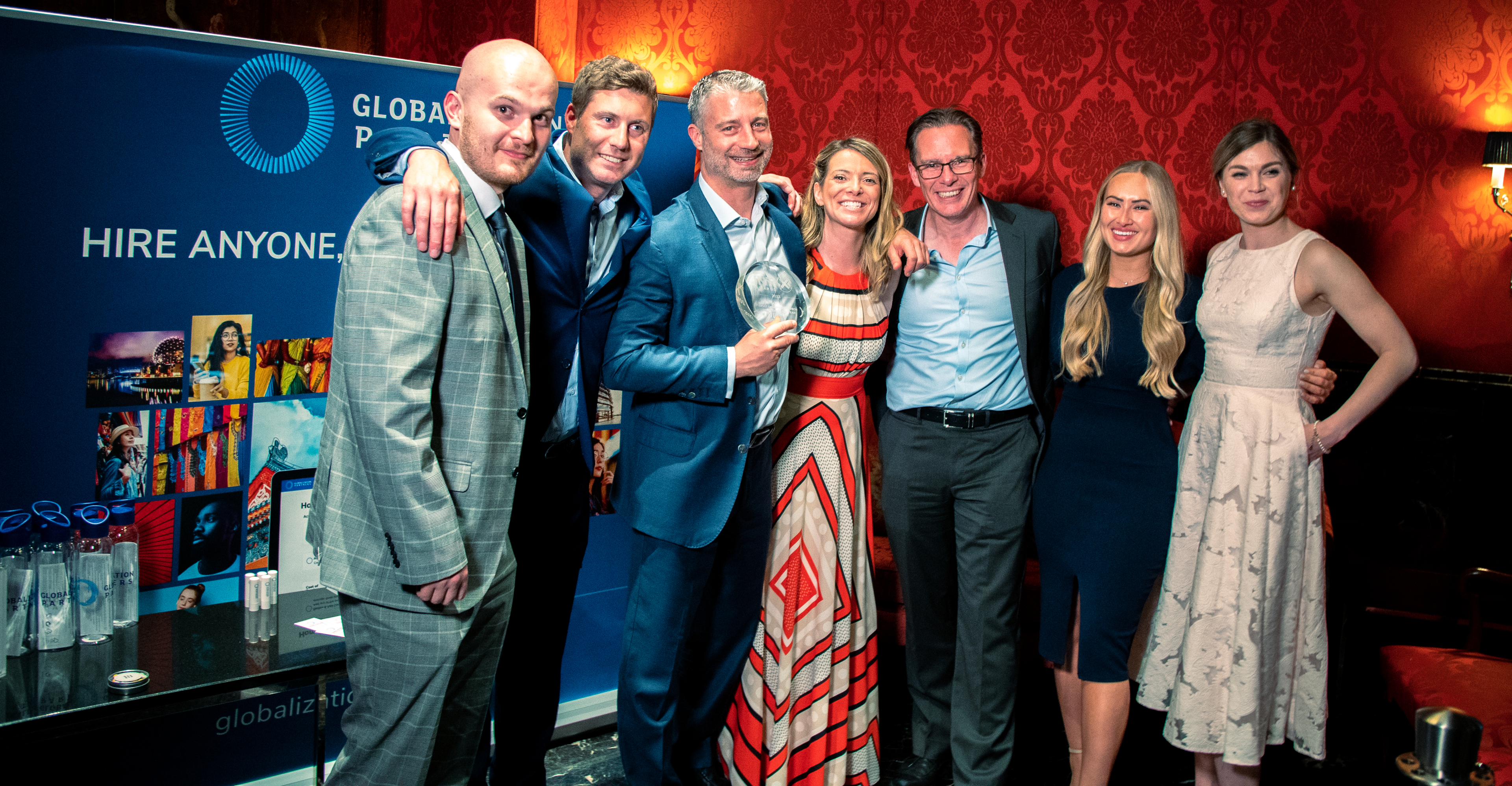 CATEGORIES
MOST INSPIRATIONAL GLOBAL EXPANSION
This award celebrates organisations that have entered a new market and made a real impact.
You may have:
Streamlined your processes to successfully enter new markets in record time;

Used your global expansion efforts to undertake a significant project supporting local communities and strengthening local economies and society;

Leveraged your international growth to promote new levels of diversity and market success; or

Implemented a pioneering strategy.
MOST INNOVATIVE GLOBAL MOBILITY TEAM
As patterns of new ways of work continue to evolve, companies are adapting to the unprecedented challenges they are facing in the workplace. Across the globe, there has been a boom in remote work, with '' work from anywhere'' becoming an option for many. The compliance risks, as well as the cultural shifts and demands for how employees are working, require flexibility and innovation.

This award celebrates the experts in Global Mobility and HR, who are helping to revolutionise global mobility best practices, shape future thinking policies and use employee engagement to pave the way for talent management. We are looking for pioneers who are setting the standards in terms of what leadership and management within Global Mobility and HR should look like.
OUTSTANDING FINTECH SOLUTION SOLUTION
This award is the pinnacle of achievement for companies that are revolutionizing and making a positive impact on the way we do international business.
It is designed to recognize and honour those organizations that are at the forefront of solving the complex and ever-evolving challenges of international commerce, particularly through banking and borderless payment solutions.
Whether it's through the development of cutting-edge fintech solutions, the streamlining of FX payments, the optimization of supply chain and logistics, or any other innovative approach, the company that wins this award is one that's driving progress and shaping the future of global trade.
MOST INNOVATIVE WORKFORCE SOLUTION
The world is changing and becoming more agile with how we offer new hiring, managing, and resourcing planning tools for talent globally. Workforce management tools meet a modern business need by allowing companies to quickly make strategic workforce planning decisions. Ranging from creating easier onboarding processes to allowing HR professionals to improve people management for teams and schedules, these tools have empowered employers to make data-driven decisions without the hassle.

This award celebrates the best workforce management providers and seeks to recognise the most innovative and high-quality solutions in today's marketplace.
OUTSTANDING INTERNATIONAL RECRUITMENT FIRM
This award is open to all recruitment firms providing impeccable service and helping businesses to build their global teams. They recognise the difficulties businesses are facing in tackling the war on talent and provide solutions that overcome compliance challenges in a global market. By partnering with relevant experts and leveraging a network of global players, they make it possible to seamlessly move talent across all corners of the globe.
The global workforce landscape continues to shift dramatically and this award is aimed at those international recruitment firms that are stepping up to the challenge and adapting to help both candidates and employers alike across jurisdictions. If you're helping shape the talent landscape, then this award is for you.
BEST COUNTRY INITIATIVE TO PROMOTE GLOBALISATION
This award is a prestigious honour that recognises and celebrates the nations that are leading the charge in fostering a more interconnected and inclusive world. It targets those countries that have implemented innovative and effective initiatives to support ex-pats, open their borders, and promote the flow of people, goods, and ideas across the globe.
This award is not just about recognizing the efforts of individual countries, but also the impact of their actions. We look for initiatives that have had a real and measurable impact on the lives of people and communities, through the sectors of creating more opportunities for ex-pats, improving cross-cultural understanding, or driving economic growth and development.
Winning this award is a testament to a country's commitment to progress and its role as a leader in sectors of global growth. It's an opportunity to showcase the country's efforts to promote globalization and to be recognized among the elite of the world. The award is a powerful validation of the impact and value of a country's actions and a source of pride for its citizens.
LAW FIRM OF THE YEAR (MEMBERS ONLY)
Legal compliance is the bedrock of any successful international expansion. Through the Centuro Connect Platform, we have the pleasure to deal with true legal trailblazers whose primary focus is on achieving success for their clients.
Legal services are typically regarded as being fairly traditional and conservative and we are looking for firms that have stepped away from traditional models to provide efficient, cost-effective and high-quality services tailored to the company of the future.
TAX AND ACCOUNTING FIRM OF THE YEAR (MEMBERS ONLY)
Tax is often one of the biggest considerations for companies operating in multiple jurisdictions or looking to enter new markets. Financial matters can cause hours of demanding work and vast amounts of expenditure. This award celebrates those that ease the load on their clients by providing truly outstanding services that raise business performance in the field of tax and accounting.
IMMIGRATION FIRM OF THE YEAR (MEMBERS ONLY)
Hiring and moving employees into foreign countries can be one of the most stressful and complicated elements of international expansion. The current global political economy and the shortage of talent continue to pose unprecedented levels of disruption and complications globally. This award will celebrate the companies that have gone above and beyond to help businesses relocate and move talent from all over the world.

Apply Now
WHO WILL BE THERE?
The awards ceremony will take place during The Centuro Global Expansion Conference 2023, Centuro Global's landmark annual event, designed to equip companies with the skills, resources and knowledge to survive and thrive in the future of work and cross-border business.
The conference brings together a community of visionaries and leaders, including investors, HR, Legal and other professionals as well as government officials from every corner of the globe.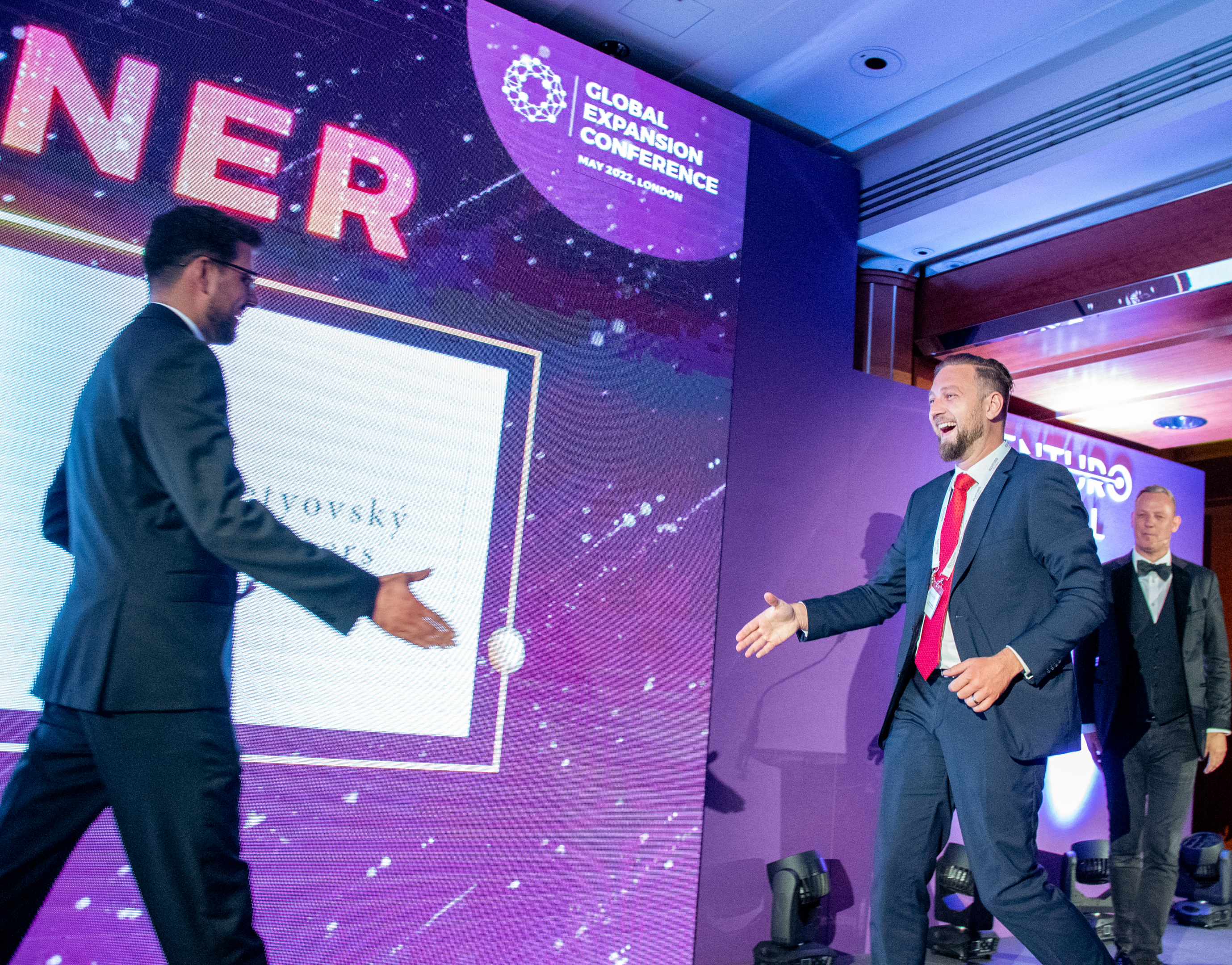 Our inaugural event in 2022 broke all records, with nearly 35 companies and 10 countries represented at the finals!
Enter the World's #1 Awards for Excellence in Global Expansion