In this article, Achim Heuser, from HEUSER – RECHT UND STEUERN, discusses how individuals can acquire German citizenship.
2022-09-06
When individuals immigrate and spend time abroad, it is common that at some point they may wish to apply for citizenship. This process can be complex, however, with the right information and guidance, a smooth process to obtaining citizenship is possible. In this article, Centuro Global Member Achim Heuser, from HEUSER – RECHT UND STEUERN, discusses how individuals can acquire German citizenship and become German citizens.
For some, german nationality may come with having german citizenship by descent. For others, however, establishing permanent residents and going through the various requirements to get german citizenship may be required. Let's get started and evaluate what is required to become a naturalized German citizen.
What does German Citizenship entail?
With German citizenship, it is possible to live in Germany, vote and run for political office. With a German passport, individuals can easily travel to many countries without a visa. It is also possible for individuals to live and work in another EU country. Once issued with a German passport, the opportunities in Europe may be open to German citizens. As a German citizen, you may receive support, including financial support, in the event of illness or unemployment. Anyone born in Germany automatically receives German citizenship. However, it is also possible to become a citizen without being born in Germany or without having German parents. For this, individuals must successfully complete a process called naturalization.
If individuals can pass a naturalization test, they officially become ''German''. That means they are then a citizen of Germany with the same rights and duties as every other citizen. To summarize this, see the below:

What are the requirements for obtaining German citizenship?


You must have been working and living legally in Germany for at least eight years.

You must have a "settlement permit" or a "residence permit" for this period. This means that the person is legally residing in Germany.

You have to speak or learn the German language.

The applicant must have passed the naturalization test or graduated from a German school.

The applicant was never convicted of a serious crime.

The German constitution must be recognized and you are obliged to respect it.

The petitioner cannot have more than one spouse (no polygamy).

The applicant must submit documents, such as a passport or birth certificate, which prove the provided name and certain personal information. If this is not the case, they will have to prove that the country of origin refuses to issue these documents.
Exceptions for some requirements:

• The applicant lost their job or become unemployed for reasons outside of their control.
• The applicant cannot work, because they are fulfilling childcare obligations.
• The applicant does not work, because they are still learning the new trade.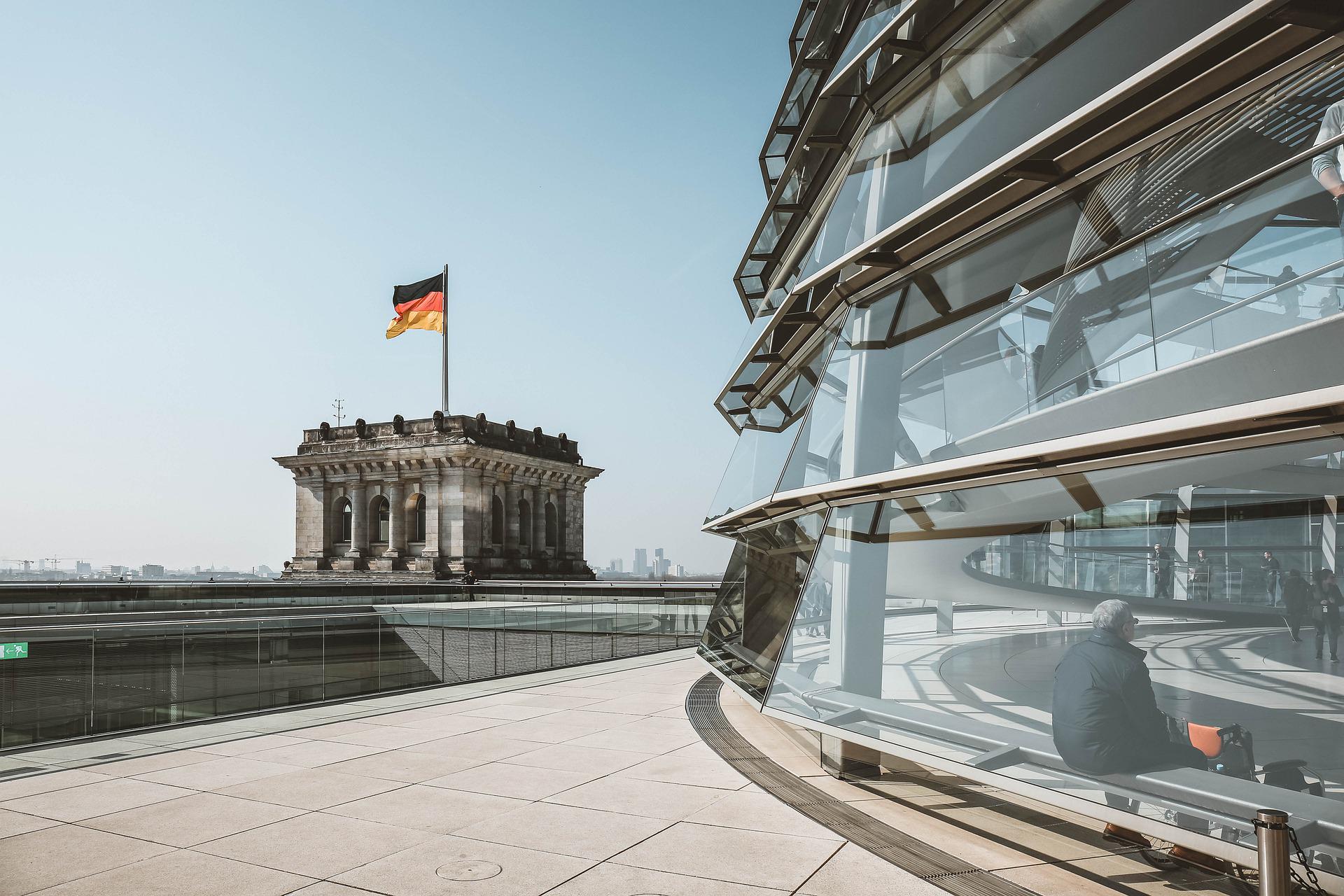 Timeline requirements for naturalization
It is possible for applicants to receive German citizenship even after being in Germany for less than eight years. This can occur through the following situations:
If the candidate has completed an integration course. In this case, it is possible to receive German citizenship after 7 years.

If the applicant has adapted very well. For example, if they can speak the German language fluently, it may then be possible to obtain citizenship after just 6 years.

It is also possible to receive citizenship after 6 years if you have been politically or socially active in Germany for many years.

It is possible to get German citizenship faster if you have a German spouse. You can apply for German citizenship after 6 years if this person is an asylum seeker, a recognized refugee or a stateless person.
Is the naturalization test a requirement to obtain German citizenship?
If an applicant has passed the naturalization exam at the end of the integration course or has a qualification from a German school, he does not have to take the naturalization test. For everyone else, passing the naturalization test is a prerequisite for naturalization. The only exceptions are people with a serious illness or disability and the elderly. In these cases, a doctor must confirm the illness or disability. If someone has to pass the naturalization test, they can either take a naturalization course or prepare for the test on their own.
The test typically includes questions about German history, culture and German laws.
The Federal Office for Migration and Refugees (BAMF) provides information about the naturalization test and a sample test online.
Can someone become a German citizen without a german language certificate?
Is it required for someone to speak german before they may gain German citizenship? To become a German citizen through naturalization you should prove German language proficiency of at least B1. This can be proven through a German language certificate, known as a ''Zertifikat Deutsch''. If someone does not have the necessary proof for a successfully completed German course, knowledge of the German language can also be proven differently. Proof of attending a German school or a German qualification is sufficient. Additionally, proof of one of the below might also suffice:


The applicant attended a German school for at least four years.

The applicant has a degree from a secondary school.

The applicant is now in the 10th grade, or higher grade, at a German school.

The applicant had completed a German vocational training course.

The applicant acquired a university degree in German.
If an applicant cannot prove any of these points, they might have to take a german language test and show the certificate. This language test can be taken at any language school. If the applicant has an illness or disability or is too old, he can become a German citizen without a language test or other proof. But a doctor must confirm this point.
Do the years of the asylum procedure or the time spent studying in Germany also count?
If someone is in Germany as an asylum seeker or refugee, the months and years of the asylum procedure also count towards the years that you must have lived in Germany in order to become a citizen. If someone lives in Germany while studying at a university, these years are also counted. This applies to all of Germany except for Bavaria. The period of study is NOT recognized here.

Can someone become a German citizen even if they do not meet all of the requirements?
If the applicant does not meet the above-mentioned "naturalization entitlement", they can apply for "discretionary naturalization", but whether one thereby becomes a German citizen is a case decision of the authorities. In the case of "discretionary naturalization", the naturalization office can grant German citizenship but does not have to. A positive decision is usually made if there is a public interest in the applicant's naturalization. For "discretionary naturalization", however, certain requirements must be met. These include:
The applicant has only one spouse.

The applicant must reside legally in Germany.

The applicant has an apartment or some other form of living.

The applicant earns a living independently or has assets to support themselves and their families.

The applicant must not have been convicted of a serious criminal offence.

The applicant has a passport or other documents that confirm their identity, or they can prove that their home country refuses to issue papers.
If one does not meet these requirements, naturalization is only possible in absolutely exceptional cases, for example in the event of severe illness or disability or incapacity for work due to reasons of age. In such cases, speak to the staff at the local naturalization office.

Where and how is naturalization applied for?
The body responsible for naturalization varies from state to state. To find the competent authority, one can contact the district office, the city administration or the immigration office. The migration advisory service or the youth migration service can also provide the correct address. The right office can now also be found on Google by searching for the name of the city and the term "naturalization".
The correct application must be made. The application for naturalization can be found at the responsible naturalization office. This form is available either locally or online from the Naturalization Office's website. Before submitting the application, one should seek advice from the staff at the naturalization office. The employees can provide more detailed information on the required documents. In addition, these employees can also answer any questions. For dual citizenship, it might be required for applicants to submit their german citizenship application to the government of whom they are also a citizen.
What does the application for naturalization cost?
When applying, applicants are required to pay 255 euros per application.
Can German citizenship be revoked again?
In principle, German citizenship can only be withdrawn (against the will of the person concerned) if its loss does not lead to statelessness. Someone can lose their German citizenship again if one of the following scenarios applies:


The person concerned waives his or her German citizenship.

A foreign citizen adopts the person concerned.

The person concerned takes on another nationality from a country that does not allow a second nationality.

The person concerned is also a citizen of another country and joins the armed forces of that country voluntarily and without the consent of the German authorities.

The person concerned acquires another nationality and has not applied to the naturalization office to retain their German nationality.
In summary, there are various channels to become a naturalized German citizen. If you would like more information on the topic. or require assistance in applying for German citizenship, please do not hesitate to contact HEUSER – RECHT UND STEUERN or Centuro Global. We can provide advice on dual nationality, permanent residence permits and much more.