Enterprise
Transforming Ideas Into Businesses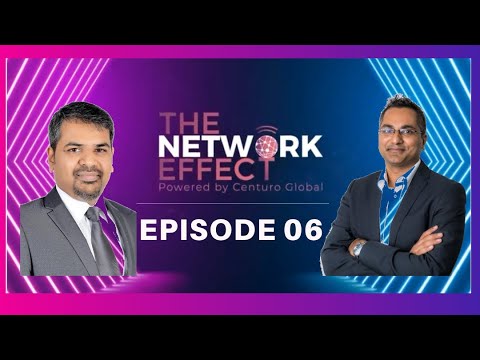 About the Episode
As the current Head and Head of development for VFS Docswallet respectively, our guests on this week's episode Avira Tharakan and Thomas Tharakan take us through their journey of how servicing the needs of one client turned into servicing the needs of over 40 million clients through their Docswallet platform.

Docswallet aims to create an inclusive exchange network for certified documents, enabling users and organisations, especially educational institutions, banks, citizens, governments, and chambers of commerce, to request, authenticate, store and share digitally certified documents at a click of a button.

The platform was subsequently acquired by VFS Global Services, the world's leading outsourcing and technology services specialist for governments and diplomatic missions worldwide. Now Docswallet is used and accepted by many renowned institutions such as World Education Services, Mumbai University, South Africa Qualification Authority, and more than 227 educational institutes.

Join us to hear more about the Tharakan Brothers' culture of innovation and strategy that led to them creating India's first trusted digital document and credential storing platform, the importance of being acquired by the right company, and the mindsets that entrepreneurs should cultivate to thrive during international expansion.

The Great Country Debate segment is back this week with Costa Rica, Panama, and Nicaragua as potential hubs for entrepreneurship and global expansion.

We hope you enjoy this episode!

You can also listen to a podcast version of this episode HERE.
Speakers
Avira Tharakan
Co-Founder and CEO, Docswallet
Avira Tharakan is a Chartered Accountant and former banker with stints at ICICI Bank and Citi Bank. He was responsible for overseeing operations of four southern states – Kerala, Tamil Nadu, and Andhra Pradesh & Karnataka.
Avira introduced a variety of new initiatives, including email verification (an industry first) apart from other processes which saved the company millions of Rupees on an annual basis. At Citi bank, he was responsible for the compliance functions of Citi Business Services, which included their Payment Services, General Services, and Procurement Services.
Avira was responsible for creating a vendor management system and led the team into developing the Automated Vendor Management System -AVMS – which automated the entire vendor management process at the same time, meeting high-end compliance Requirements.



Thomas Tharakan
Co-Founder and CFO, Docswallet
Thomas Tharakan cleared his Chartered Accountancy in November 2005 and joined KPMG in the Audit and Assurance Department. He played a critical role as a field-in-charge on the audit of Infosys BPO Limited a subsidiary of Infosys Technologies Limited.
He was a key team member for KPMG on the audit assignment of Infosys Technologies Limited for its ICOFR (SoX 404) attestation for the fiscal years 2006, 2007, and 2008. In addition to being a Qualified Chartered Accountant, Thomas has also obtained his passing grades in the Certified Information Systems Auditor (CISA) exam conducted by Information Systems Auditability and Controls Association (ISACA).



Episode Highlights