Enterprise
A Complete Guide to Procurement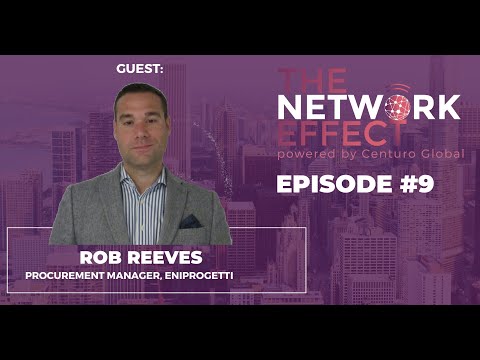 About the Episode
In this episode of The Network Effect, we were delighted to be joined by Rob Reeves, Procurement Manager at ENIPROGETTI. Rob provided us with insights into the challenges within large procurement departments and how to improve spend/cost reduction, supply assurance, and risk management.

In our insights section, our team discussed some of the implications of Mental Health on employees and in the workplace.

You can also listen to a podcast version of this episode HERE.


Speakers
Rob Reeves
Procurement Manager, ENIPROGETTI
With experience in heavy engineering procurement and contract management, Rob Reeves has worked within the mining/heavy materials and oil and gas sectors for blue-chip companies for many years. Setting up contracts and departments, navigating local and international supply chain issues when they arise. Identifying opportunities for commercial and operational gains and efficiencies, by leveraging situations.
Episode Highlights